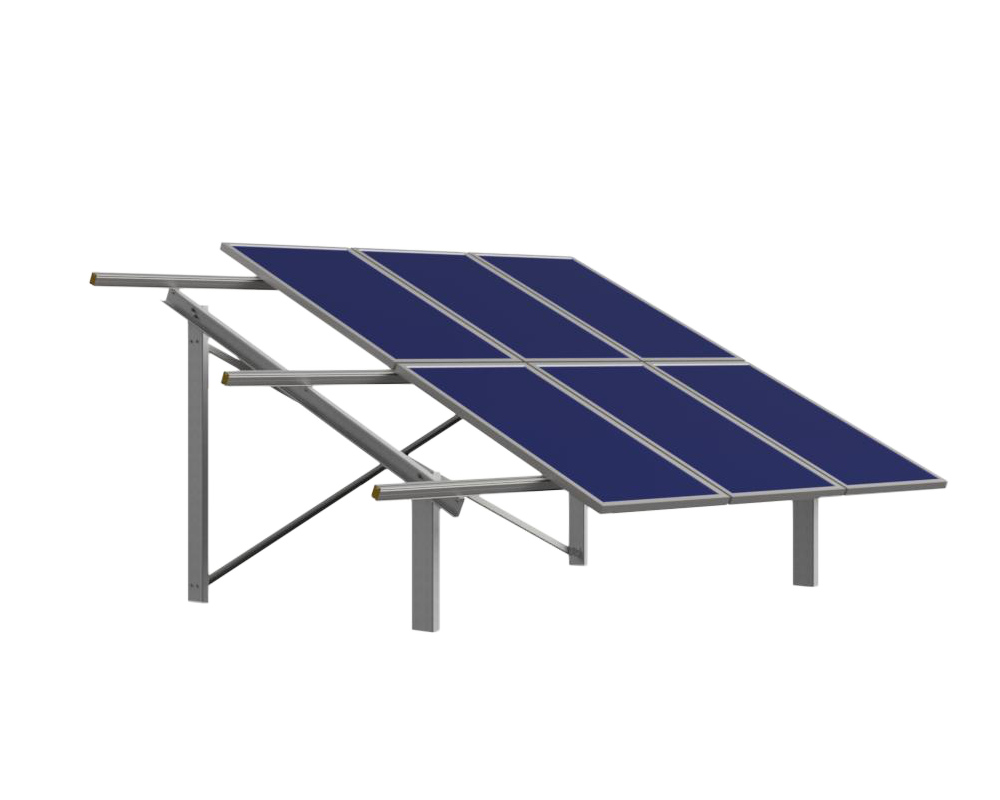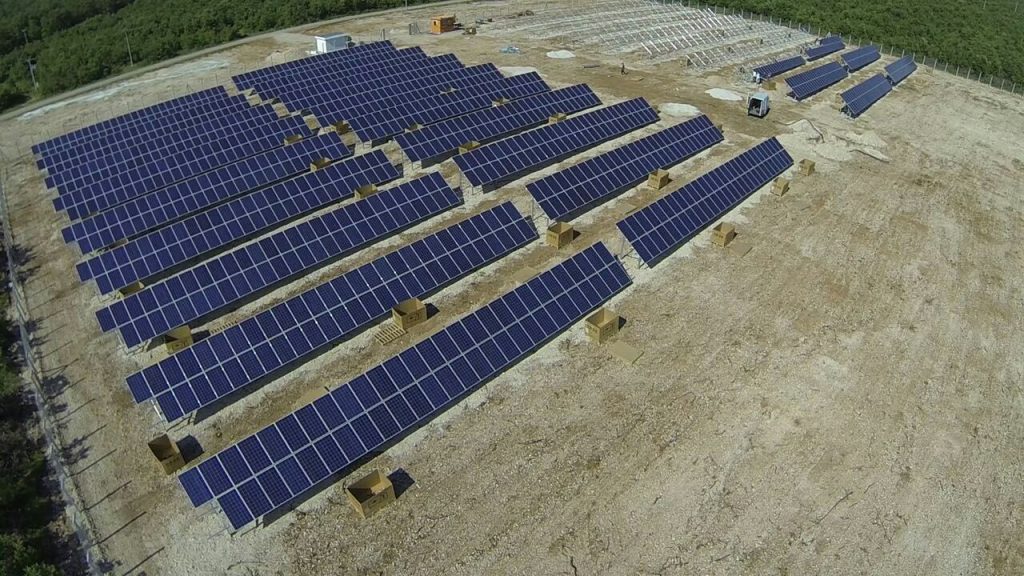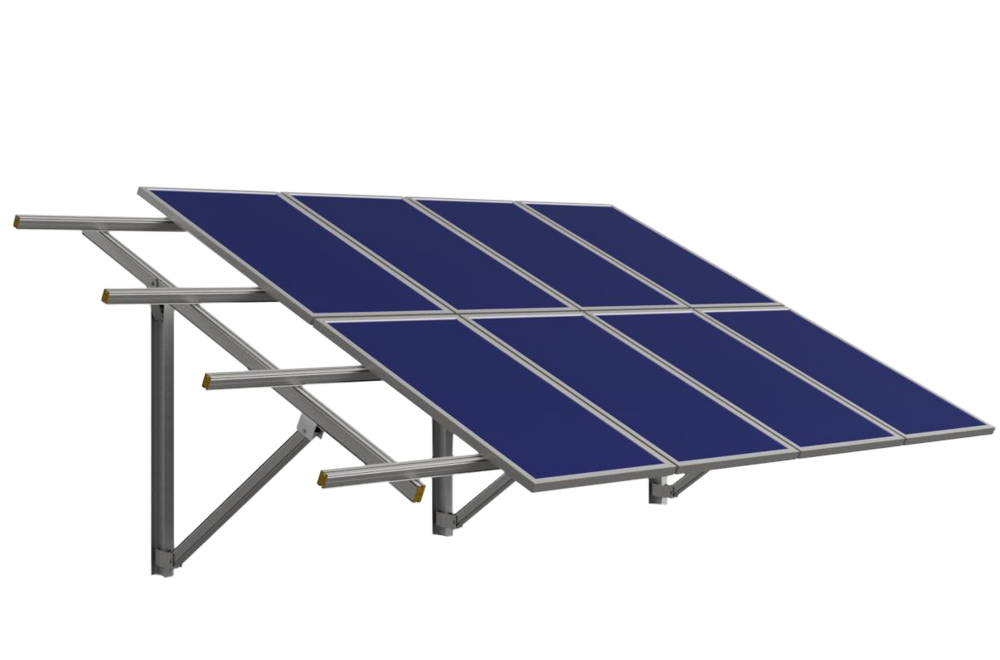 AS189 is the best solution for ground-mounted PV systems supported on steel piles. It supports all kinds of panel alignment (portrait, landscape) and can be adjusted for the optimum inclination angle for each project, offering the greatest possible opening between the piles. The two hot-dip galvanized steel piles with coating 80μm for corrosion resistance, are combined with the aluminium mounting system made by special hardened alloy 6005A, so as to provide wide spans between the triangles. The static study that accompanies each project according to meteorological and soil conditions provide the necessary security to the installer. The system is certified in accordance to Eurocodes and is delivered with a 20 year guarantee. According to the conditions of the site, the system can be delivered in pre-assembled triangles, offering flexibility, security and speed to installers in every large scale free field solar power plant.
Technical Characteristics
Line:
H2100
Type:
AS189
Implemetation:
ground
Alloy:
6005Τ6
Installation:
portrait/landscape
Tilt:
10-35⁰
Installation:
with piles
Special Characteristics:

Pre-assembled
Special system to prevent direct contact between steel and aluminium parts.